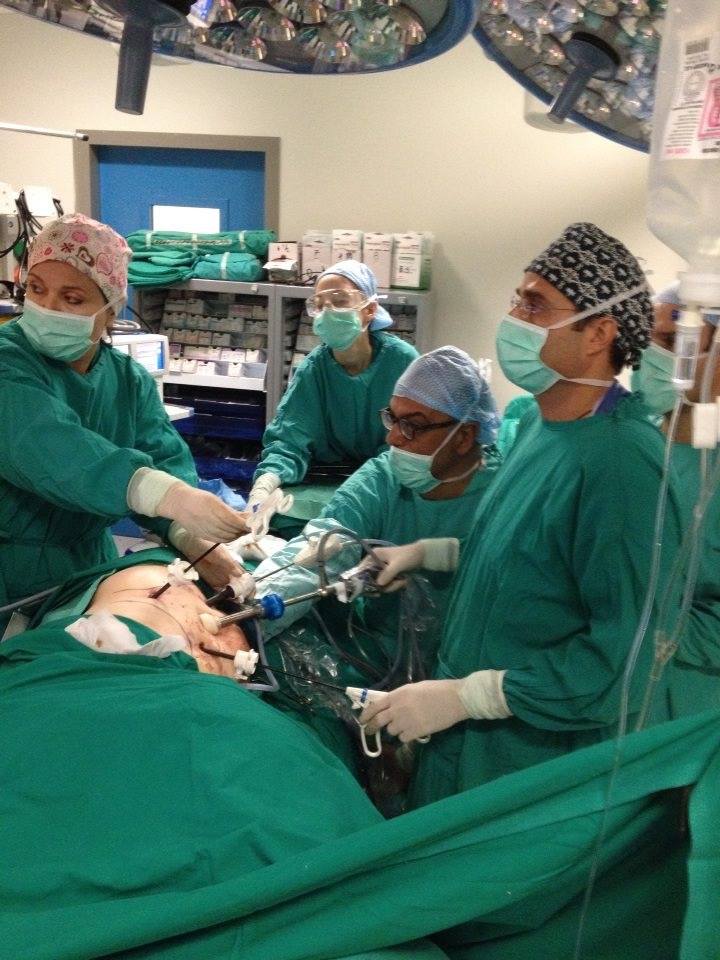 05 Oct

A SECOND SUCCESSFUL LAPAROSCOPIC NEPHRECTOMY FOR TRANSPNANTATION IN LIVING DONOR PERFROMED IN G.H.A. "EVANGELISMOS"

The 2nd in Greece Laparoscopic Nephrectomy for Transplantation in Living Donor was successfully performed on Thursday, September 24th, at the Organ Transplantation Unit of "Evangelismos", the only hospital in Greece applying this method. Dr. Drakopoulos, along with the 1st Surgery Clinic & Organ Transplantation Unit, laparoscopically removed the kidney transplant from a mother aged 76, which was then transplanted to her son, aged 48, who was suffering from chronic renal failure.

It is worth mentioning that the living related kindney transplant program is vital to the contribution of the offer increase of live kidney donors in Greece, given that the laparoscopic approach provides fast recovery, shorter hospitalization and return to the donor's everyday activities.