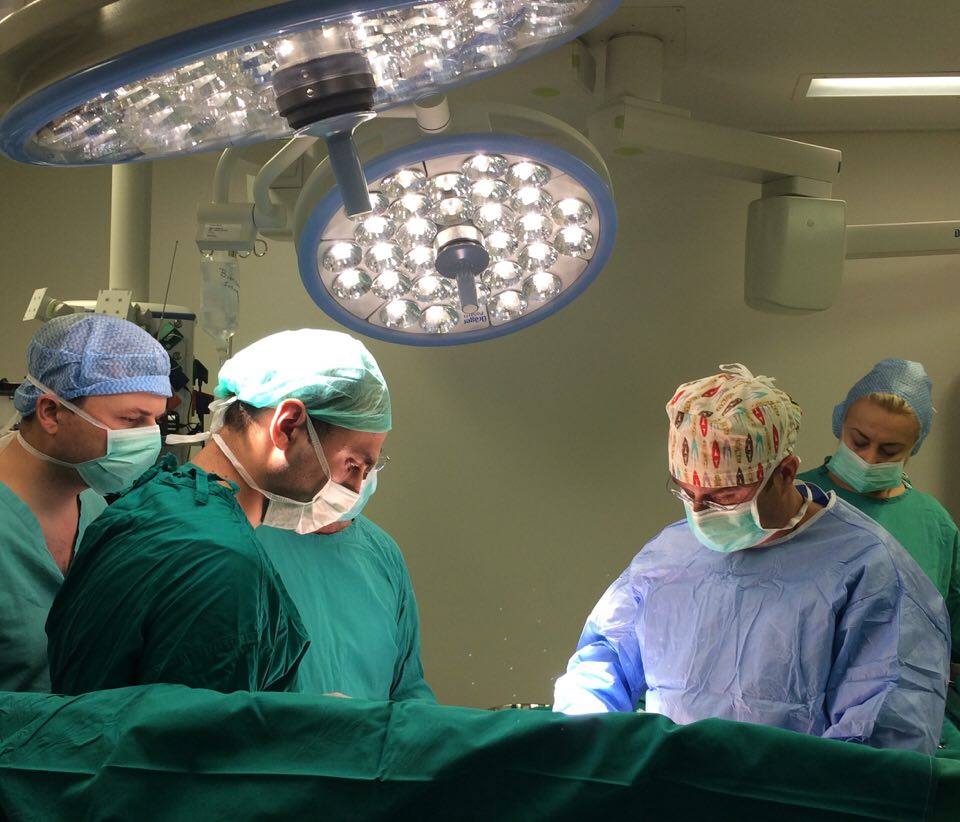 05 Jul

NEW, SUCCESSFUL LIVING DONOR KIDNEY TRANSPLANTATION

Yet another successful living donor kidney transplantation was concluded today at the 1st Surgery Clinic & Organ Transplantation Unit of the G.H.A. "Evangelismos", under the supervision of the Clinic's Coordinating Director, Dr Spyros Drakopoulos. The graft was removed from a woman aged 62 and was transplanted to her son-in-law, aged 44, who suffered from chronic kidney failure. It is worth mentioning that organ donation to in-law relatives is very rare.

The first operation – that of the renal graft removal – was led by the Clinic's Director, Dr Vassilis Vougas, supported by the surgeons G. Kyriakopoulos & V. Kalatzis, while the second operation – that of the kidney transplantation – was led by Dr. Vasileios Drakopoulos, Dr. Vassilis Vougas and Dr. Spyros Drakopoulos, assisted by the surgeons D. Konstantinou & S. Voulgaris and the presence of Ath. Bakalis.  Spyros Dritsas – within his surgical training program at the 3rd Surgery Clinic – attended the whole procedure. The procedure was impeccably supported by the Anaesthesiology, the Immunology and the Nephrological Departments, as well as the Nursing staff and the Transplant coordinating Unit, led by Dimitrios Pistolas & Aikaterini Balaska.